Ian Vela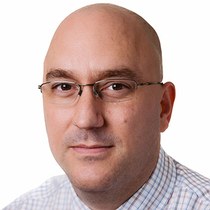 Positions
Urologic Oncologist, Princess Alexandra Hospital, Department of Urology
Senior Research Fellow, APCRC-Q
Member, IHBI, QUT
Senior Lecturer and Examiner, The University of Queensland, School of Medicine
Contact Details
Email

Phone

+61 7 3240 2111
Linkedin profile

au.linkedin.com/pub/ian-vela/18/b6a/833
Related websites and profiles
Qualifications
| | |
| --- | --- |
| 2012 - 2014 | Society for Urologic Oncology (SUO) Urologic Oncology Fellow Memorial Sloan Kettering Cancer Center (MSKCC), New York |
| 2012- present  | Fellow of the Royal Australasian College of Surgeons in Urology – FRACS (Urology) Royal Australasian College of Surgeons |
| 2006 - 2010 | Doctor of Philosophy (PhD) in the field of Medicine The University of Queensland School of Medicine |
| 1997 - 2000 | Bachelor of Medicine and Surgery The University of Queensland (MBBS) |
| 1994 - 1996 | Bachelor of Science (BSc) The University of Queensland |
Biography
Dr Vela is an early career clinician scientist at the APCRC-Q and Consultant Urologist at the Princess Alexandra Hospital with subspecialty training in Urologic Oncology.
Dr Vela has a molecular and cellular biology research background and was awarded his PhD from the University of Queensland in 2010, identifying a novel Wnt pathway associated gene (PITX2) in metastatic prostate cancer (publication submitted to Journal of Experimental Metastasis).
During his PhD, Dr Vela secured several grants/scholarships including a Smart State PhD scholarship (2007), Australasian Urologic Foundation scholarship (2006) and a University of Queensland Pathfinder grant (2009).
During this time, he collaborated with Team Leaders Prof Clements and Prof Nelson, being co-authors on publications, abstracts and international and national podium and poster presentations. Dr Vela was also an associate supervisor for two PhD students together with Profs Clements and Nelson.
Dr Vela has completed his training in Urology being awarded FRACS Urology in 2012 and was then selected for a two year Society of Urologic Oncology (SUO) Fellowship at the prestigious Memorial Sloan-Kettering Cancer Center in New York, where he, together with Dr Charles Sawyers, Dr Brett Carver, Dr Yu Chen, and Dr Howard Scher (Memorial Sloan-Kettering Cancer Center), and Dr Hans Clevers (Hubrecht Institute in the Netherlands), was instrumental in developing cutting edge "organoid" culture technology.
This technology allows in vitro culture of metastatic prostate cancer tissue and circulating prostate cancer tumour cells (CTCs), and has lead to the development of multiple new metastatic prostate cancer cell lines (publication currently pending).
The fellowship also provided Dr Vela with extensive clinical training in advanced open, minimally invasive, endoscopic and robotic Urologic Oncology.
Awards and grants
Awards
| | |
| --- | --- |
| May 2010 | Best Poster: Prostate Cancer Basic Research IV, Annual Scientific Meeting of the American Urologic Association |
| October 2009 | Winner, Neville Davis Research Prize, Royal Australasian College of Surgeons |
| August 2009 | Nominee of the Award for Excellence in Resident Education, Princess Alexandra Hospital, Brisbane, QLD, Australia |
Grants
| | |
| --- | --- |
| 2014 | EJ Whitten Foundation Fellowship |
| 2014-2017    | Movember Revolutionary Team Award |
| 2014-2017 | Australian Government Department of Health |
| 2009 | University of Queensland Pathfinder Grant |
| 2009 | Neville Davis Research Prize RACS QLD |
| 2006-2010 | Australasian Urologic Foundation Scholar |
| 2008 | Queensland Cancer Fund Travel Grant |
| 2007 | Smart State PhD Scholarship, Queensland Government |
Research interests
metastatic and advanced prostate cancer, circulating tumor cells, urological oncology, urology
Current research projects
Circulating Tumor Cells culture and analysis in prostate and other solid organ malignancies
Metastatic Prostate Cancer Organoid Culture
The role of PITX2 in prostate cancer metastasis
Top publications
Gao D, Vela I, Sboner A, Iaquinta PJ, Karthaus WR, Gopalan A, Dowling C, Wanjala JN, Undvall EA, Arora VK, Wongvipat J, Kossai M, Ramazanoglu S, Barboza LP, Di W, Cao Z, Zhang QF, Sirota I, Ran L, MacDonald TY, Beltran H, Mosquera JM, Touijer KA, Scardino PT, Laudone VP, Curtis KR, Rathkopf DE, Morris MJ, Danila DC, Slovin SF, Solomon SB, Eastham JA, Chi P, Carver B, Rubin MA, Scher HI,, Clevers H, Sawyers CL, Chen Y. Organoid cultures derived from patients with, advanced prostate cancer. Cell. 2014 Sep 25;159(1):176-87. doi:, 10.1016/j.cell.2014.08.016. Epub 2014 Sep 4. PubMed PMID: 25201530,
Vela I, Morrissey C, Zhang X, Chen S, Corey E, Strutton GM, Nelson CC, Nicol, DL, Clements JA, Gardiner EM. PITX2 and non-canonical Wnt pathway interaction in , metastatic prostate cancer. Clin Exp Metastasis. 2014 Feb;31(2):199-211. doi:, 10.1007/s10585-013-9620-7. Epub 2013 Oct 26. PubMed PMID: 24162257
Laudone VP, Vela I. Editorial comment. Urology. 2013 Feb;81(2):331-2;, discussion 332-3. doi: 10.1016/j.urology.2012.07.119. PubMed PMID: 23374794
Vela I, Gregory L, Gardiner EM, Clements JA, Nicol DL. Bone and prostate, cancer cell interactions in metastatic prostate cancer. BJU Int. 2007, Apr;99(4):735-42. Epub 2006 Dec 13. Review. PubMed PMID: 17166237
Team
Handoo Rhee

Urology Research Fellow, Princess Alexandra Hospital
Professional memberships and associations
| | |
| --- | --- |
| 2013 - present | Active Member,  Society for Basic Urologic Research (SBUR) |
| 2012 - present | Candidate Member, Society of Urologic Oncology (SUO) |
| 2012 - present | Full Member, American Society of Clinical Oncology (ASCO) |
| 2012 - present | International Member, American Urological Association (AUA) |
| 2012- present | Member, The Australian and New Zealand Urogenital and Prostate Cancer Trials Group (ANZUP) |
| 2012-present | Member, Urological Society of Australia and New Zealand (USANZ) |
| 2012-present            | Fellow, Royal Australasian College of Surgeons (RACS) |