Akanksha Upadhyaya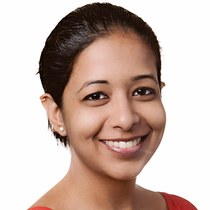 Positions
PhD Candidate, APCRC-Q
Member, IHBI, QUT
Contact Details
Email

Phone

+61 7 31337268
Facebook profile

https://www.facebook.com/akanksha.upadhyaya
Qualifications
Master of Medical Research – Griffith University, Gold Coast, Australia - 2012
Master in Biomedical Science – Curtin University of Technology, Perth, Australia - 2008
Bachelor of Science (Hons) Biotechnology – Amity Institute of Biotechnology, Delhi, India - 2005
Biography
After completing a Bachelor of Science (Hons) Biotechnology at the Amity Institute of Biotechnology, Delhi, India in 2005, Ash moved to Australia where she successfully completed a Master in Biomedical Science at the Curtin University of Technology, Perth, Australia in 2008.
From  June 2008 until June2009 Ash worked as a Technical Assistant in Serology in the Department of Microbiology and Infectious Diseases at Pathwest Laboratories Medicine in Perth.
In 2012, she succesfully completed a Master of Medical Research at Griffith University, Gold Coast, Australia for her research project entitled: "Role of Micro-RNA Single Nucleotide Polymorphisms (miR-SNPs) in Breast Cancer Susceptibility".
Ash worked as a Research Assistant at the University of Melbourne- St Vincent's Institute, Melbourne from  April 2013 until December 2013 before enrolling at QUT as a PhD Candidate  in February 2014. She is pursuing her PhD research project, entitled:"Targeting EMT to Modulate Prostate Cancer Cell Chemoresistance", under the supervision of Dr Brett Hollier and Dr Elizabeth Williams of the APCRC-Q.

Research interests
Prostate Cancer, Epithelial-Mesenchymal Transition/Plasticity, Chemoresistance, Metastases, Breast Cancer, Micro-RNAs, Single Nucleotide Polymorphisms (SNPs), miR-SNPs.
Current research projects
PhD  Topic: "Targeting EMT to Modulate Prostate Cancer Cell Chemoresistance"