QUT Annual Scholarship Round NOW OPEN
Applications Close Friday 12th October, 5pm for 2013 funding.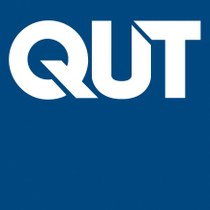 A range of scholarships are available for domestic and international students.
Prospective and current Higher Degree Research (HDR) students (Masters by Research, PhD and Professional Doctorate) are eligible to apply.
Scholarships are tax exempt for full-time students.
Part-time scholarships may be offered to students with significant carer responsibilities or medical conditions. Part-time scholarships are taxable.
HOW TO APPLY:
WEBSITE AND CONTACT DETAILS:
Find out more about the Annual Scholarship Round at http://www.student.qut.edu.au/research/scholarships-and-grants.
If you have any questions about applying for a scholarship, please email health.research@qut.edu.au or phone (07) 3138 8290.