Professor Pamela Russell AM Retires
Professor Pamela Russell retired at the end of July this year and will be sorely missed.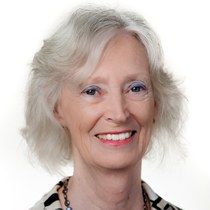 Prof Russell, AM (PhD, Dip Ed) has an international reputation for her work in urological cancers - in particular bladder and prostate cancers - and has been an invaluable part of the Australian Prostate Cancer Research Centre-Queensland.
In 2015, she was made a fellow of the Australian Academy of Health and Medical Sciences, Limited and in 2003 she was awarded Membership of the Order of Australia (AM) for her research on bladder and prostate cancer.
Nationally, she helped to initiate the Australian Genitourinary Oncology Group and the Prostate Cancer Foundation of Australia (PCFA) (of which she is a life member). From 2007 to 2010 Prof Russell served as an inaugural Director/Secretary of the Australasian Urologi- cal and Prostate Cancer Clinical Trials Group (ANZUP). She is also an Australian editor for Urological Research and a member of Movember's Global Scientific Committee.
Pam delivered her final address at the School Seminar on 28 July 2017.Her talk entitled "Life and Times of A Professional Beggar" was a great success.