Prof Hutmacher wins ESB international Award
An announcement by the Awardee Committee of the European Society for Biomaterials (ESB) has named Professor Hutmacher the winner of the prestigious ESB international award for 2017.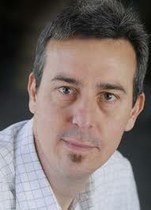 Dietmar received the award in recognition of his work in which he described pre-clinical models for bone tissue engineering and the translation of tissue engineering concepts to cancer research to generate humanized mouse models.
The award was made at the ESB 2017 conference, which covered many different aspects of biomaterials research, from tissue engineering and regenerative medicine, to disease diagnosis and treatment, as well as biointerfaces and biofabrication, clustering around the main theme of the meeting "Translational activities for exploiting research on Biomaterials".