APCRC-Q Open Day - Monday 30th January
To celebrate the Centre's 3rd anniversary, Professor Colleen Nelson, Executive Director, APCRC-Q invites you to attend a welcome day to showcase the Centre's clinical and translational activities.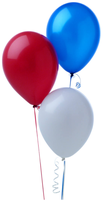 The Australian Prostate Cancer Research Centre–Queensland (APCRC-Q) is a disease-specific, consolidated  translational national prostate cancer research centre.
The APCRC-Q was established in January 2009 and is hosted by the Queensland University of Technology in partnership with the Princess Alexandra Hospital.
This is a great opportunity to learn about the Centre and meet our clinicians and scientists.
When: 10am – 3pm, Monday 30th January 2012
Where: Australian Prostate Cancer Research Centre - Queensland
Level 1, Building 1, Princess Alexandra Hospital
199 Ipswich Road, Woolloongabba
To find us take the blue lifts to level 1 and the office is located across from the 1A Eye Clinic and next to Pathology
For more information please contact Melissa Raassina on 07 3176 1894
Light refreshments will be provided throughout the day.