Movember's Second GAP Project Launched
Friday 14th September, Movember announced the second project funded under its Global Action Plan (GAP) program.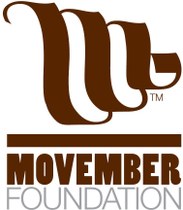 This two year global project will involve researchers from around the world collaborating to investigate cutting-edge imaging in metastatic prostate cancer. The specific aims of the project are to improve the detection and understanding of the metastatic process, enhance the ability to track the progress of therapies and better understand the pathophysiology of bone pain in advanced prostate cancer. Movember will invest AUD $5 million into promising collaborative imaging research projects.
EOI Information and key dates
Through an expression of interest (EOI) process, Movember seeks to identify interested researchers and their prostate cancer imaging capabilities and expertise. At the conclusion of the EOI period, researchers with relevant capabilities and expertise will be invited, through a consensus-based model, to develop integrated collaborative global research projects.
To participate in the project, interested parties are requested to contact the Project Manager for GAP2, Sam Gledhill by email at sam@movember.com to arrange for online registration.
Expressions of interest close at 5pm 2nd November 2012 AEST.