Movember in partnership with beyondblue seeks Expressions of Interest for the ASAP Initiative
$6.25 million collaborative network to improve the lives of men living with prostate cancer.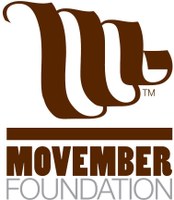 The Movember Foundation, in partnership with beyondblue; the national depression and anxiety initiative, seeks Expressions of Interest from organisations that wish to collaboratively develop new solutions that improve the lives of Australian men living with prostate cancer.
Organisations and or individuals eligible to express interest in
participating in this network include:
Public or private prostate cancer secondary care clinicians
Primary care practitioners with a focus on prostate cancer
Prostate cancer nurse specialists
Palliative care providers
Sexual health/rehabilitation practitioners
Health economists
Academics specialising in prostate cancer research and survivorship
Academics specialising in evidence based program evaluation
Health literacy experts
Mental health practitioners
Not for profit organisations providing prostate cancer navigation or supportive care services
Allied health services and community health services focussed on prostate cancer
Technology solutions providers (online/mobile/tele health) in healthcare

Network participants will develop evidence based practical
solutions that can be applied from a local to a national level.
To obtain a copy of the Expression of Interest, please contact
Shannyn Merlo at Shannyn@movember.com
Applications close: 2pm, 4 May 2012 EST