ENDO 2016 Presidential Poster Prize for Patrick Thomas
APCRC-Q PhD candidate, Patrick Thomas, was awarded the ENDO 2016 Presidential Poster Prize for the Category "Tumour Biology" at the Endocrine Society's 98th Annual Meeting and Expo, held in April 2016, in Boston, USA.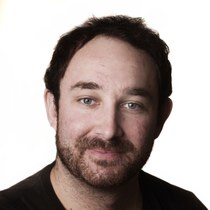 The Presidential Poster Competition recognises high-scoring young researchers, who are presenting-authors of a poster presentation, for excellence in the field of endocrinology. Expert faculty members serve as Poster Judges to evaluate presenters on their poster quality, presentation skills, scientific rigor, and impact.
Patrick presented the poster entitled "Targeting the Long Non-Coding RNA, GHSROS, a Mediator of Prostate Cancer Tumour Growth, with Antisense Oligonucleotides", which describes the team's investigation into the role of a long non-coding RNA called GHSROS in prostate cancer growth.
"We were able to identify that GHSROS plays an important role in cell proliferation, migration, survival and growth of prostate cancer tumours, indicating that it would be a promising therapeutic target in certain types of prostate cancer," said Patrick.
"Furthermore, we were able to design novel molecules, known as LNA antisense oligonucleotides, and use these to effectively block the action of GHSROS. These findings have important implications for the future design of therapeutics for patients with prostate cancer."
"I would like to congratulate Patrick, on this achievement," said Prof Colleen Nelson, Executive Director of the APCRC-Q, and co-author of the poster.
Prof Nelson also attended the ENDO2016 meeting, which celebrated the Endocrinology Society's Centennial, along with Mr Thomas, and fellow poster co-authors, Prof Lisa Chopin and Dr Inge Seim.