APCRC-Q Researchers shine at TEMTIA 2015
Nataly Stilyanou, and Arutha Kalushinge won awards at The Epithelial-Mesenchymal Transition International Association (TEMTIA) VII International EMT Meetingheld in Melbourne in October 2015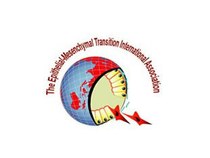 Nataly Stylianou won the Best Student and ECR oral presentation at TEMTIA's (The Epithelial-Mesenchymal Transition International Association) VII International EMT Meeting held in Melbourne in October 2015 for her presentation entitled: "'MErT is enriched in lethal metastatic castrate resistant prostate cancer and correlates with an overall poor prognosis across multiple cancers".
"Nataly did a wonderful job delivering her presentation and also handled questions from the floor expertly. This is a well-deserved award," said Nataly's supervisor, Dr Brett Hollier.
The APCRC-Q had a strong presence at the conference where Ms Phoebe Sarkar and Dr Ruth Fuhrman-Luck were also presented with travel awards.
Congratulations also go to Mr Arutha Kalushinge for winning the Best Student and ECR oral presentation at the 2nd Thomas Ashworth Circulating Tumour Cell Symposium held in conjunction with the TEMTIA meeting.
"Well done, Arutha. He did a fantastic job presenting his research," said Arutha's supervisor, Dr Chamindie Punyadeera.