Thomas Kryza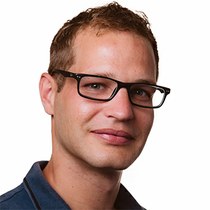 Positions
Postdoctoral Research Fellow, APCRC-Q
Member, IHBI, QUT
Contact Details
Email

Phone

+61 7 3443 7246
Linkedin profile

au.linkedin.com/pub/thomas-kryza/15/39/67b/
Qualifications
PhD thesis in Life Sciences and Biochemistry, François Rabelais University, Tours, France, 2013
Master Biology and Health, Lille-1 University, Lille, France, 2009
Bachelor Cellular Biology and Physiology, Lille-1 University, Lille, France, 2007
Technology Degree in Biological Engineering: Biological and Biochemical Analysis, Lille-1 University, Lille, France, 2006
Biography
Dr Kryza completed his Bachelor degree in Cellular Biology and Physiology at Lille University in France where he went on to complete his Master's degree in Biology and Health under the supervision of Prof Hondermarck.
His Master's project involved an investigation of the secretome modications associated with the carcinogenesis of breast epithelial cells.
Dr Kryza later moved to Tours, where he undertook a PhD under Dr Si-tahar at François Rabelais University. Here he studied the involvement of kalikrein-related peptisase 12 in lung cancer associated microenvironments and neo-angiogenesis.
Following the successful completion of his PhD, Dr Kryza joined the APCRC-Q as a postdoctoral fellow in Distinguished Professor Judith Clements' group. His current project involves a study of the role of the kallikrein-related peptidase 4 in microenvironment modifications associated with prostate cancer.
Awards and grants
| | |
| --- | --- |
| 2013  | Travel grant of Cancéropôle Grand-Ouest |
| 2012 | Best oral communication award of 25ème colloque BioTechno Centre |
| 2012 | Best poster communication award (Cancer session) of Journées de Recherches Respiratoire |
Research interests
Involvement of proteases in tumour microenvironment. Angiogenesis associated with tumour formation.
Current research projects
Proteases dysregulated in prostate cancer cells after androgen depletion/inhibition.
Involvement of kallikrein-related peptidase 4 in stromal activation associated with prostate cancer
Top publications
Kryza T, Achard C, Parent C, Marchand-Adam S, Guillon-Munos A, Iochmann S, Korkmaz B, Respaud R, Courty Y, Heuzé-Vourc'h N. Angiogenesis stimulated by human kallikrein-related peptidase 12 acting via a platelet-derived growth factor B-dependent paracrine pathway. FASEB J. 2013 Nov 13.
Kryza T, Lalmanach G, Lavergne M, Lecaille F, Reverdiau P, Courty Y, Heuzé-Vourc'h N. Pro-angiogenic effect of human kallikrein-related peptidase 12 (KLK12) in lung endothelial cells does not depend on kinin-mediated activation of B2 receptor. Biol Chem. 2013 Mar;394(3):385-91. doi: 10.1515/hsz-2012-0291. (PMID:23152405)
Brellier F, Martina E, Degen M, Heuzé-Vourc'h N, Petit A, Kryza T, Courty Y, Terracciano L, Ruiz C, Chiquet-Ehrismann R. Tenascin-W is a better cancer biomarker than tenascin-C for most human solid tumors. BMC Clin Pathol. 2012 Sep 4;12:14. doi: 10.1186/1472-6890-12-14. (PMID:22947174)
More publications are available on
PubMed