Patrick Thomas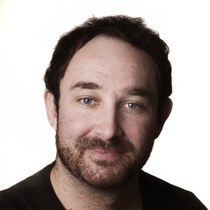 Positions
Postdoctoral Research Fellow, APCRC-Q
Member IHBI, QUT
Contact Details
Email

Phone

+61 7 3443 7257
Linkedin profile

https://au.linkedin.com/in/patrick-thomas-39a63853
Related websites and profiles
http://www.aus-canprostatealliance.org/Members/pb.thomas-40qut.edu.au
https://www.tri.edu.au/staff/patrick-thomas
http://staff.qut.edu.au/details?id=thomaspb
Qualifications
PhD – Health, Biomedical Science, Queensland University of Technology, Australia 2013-2018
Bachelor of Applied Science Honours (Life Sciences), Queensland University of Technology, 2011
Bachelor of Applied Science (Medical Science), Queensland University of Technology, 2010
Certificate in the ECG Analysis and Interpretation, Queensland University of Technology, 2009
Biography
After completing a BSc in Medical Science at the Queensland University of Technology (QUT) in 2010, Mr Thomas moved on to complete his honours degree at QUT's Institute of Health and Biomedical Innovation (IHBI) where he investigated the role of reproductive hormones in breast cancer progression.
He completed his PhD studies in the Chopin laboratory (Ghrelin Research Group) to continue research into hormones in cancer, with particular emphasis on the ghrelin hormone axis. His research is investigating the role of a novel long non-coding RNA (lncRNA), GHSROS (growth hormone secretagogue receptor opposite strand), an antisense lncRNA to the ghrelin receptor gene (GHSR) and which has previously been shown to have a role in cancer progression. Identifying mechanisms of action and the role of GHSROS in prostate cancer could lead to a novel biomarker or antisense target for the diagnosis and treatment of prostate cancer.
Awards and grants
Awards
| | |
| --- | --- |
| 2016     | Endocrine Society – Presidential Poster Award |
| 2015 | Prostate Cancer World Congress – Translational Science Poster Award |
| 2013 | IHBI Inspires Postgraduate Student Conference – Judges Pick Best Poster Award |
| 2013 | Australian Postgraduate Award (APA) |
Research interests
Transcriptional regulation of prostate cancer growth and survival
Current research projects
The long-non-coding RNA GHSROS as a potential target for prostate cancer therapy
Top publications
Seim, Whiteside, Pauli, Stacey, Thomas, O'Keeffe, Carter, Walpole, Josh, Herington, Chopin. (2013). Identification of a long non-coding RNA gene, growth hormone secretagogue receptor opposite strand, which stimulates cell migration in non-small cell lung cancer cell lines. International Journal of Oncology. 43(2):566-74
Seib, Whiteside, Humphreys, Lee, Thomas, Chopin, Crisp, O'Keeffe, Kimlin, Stacey, Anderson. (2014). A longitudinal study of the impact of chronic psychological stress on health-related quality of life and clinical biomarkers: Protocol for the Australian Healthy Aging of Women Study. BMC Public Health. 14:9.
Seim, Jeffery*, Thomas*, Walpole*, Maugham, Fung, Yap, O'Keeffe, Whiteside, Herington, Chopin. (2016). Multi-species sequence comparison reveals conservation of ghrelin gene-derived splice variants encoding a truncated ghrelin peptide. Endocrine. Jan 20, epub ahead of print doi:10.1007/s12020-015-0848-7.
Professional memberships and associations
| | |
| --- | --- |
| Year | Title, Organisation |
| 2016 | Endocrine Society (Australia) |
| 2016 | Endocrine Society (USA) |
| 2016 | Australian Society of Medical Research (ASMR) |
| 2011 | Australian Institute of Medical Scientists (AIMS) |