Patrick Ling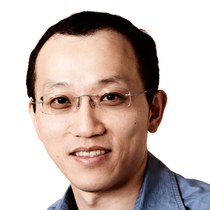 Positions
Head, Laboratory of Cancer Therapeutic Development, APCRC-Q
Vice Chancellor Fellow, IHBI, QUT
Honorary Assistant Professor, The University of Hong Kong
Contact Details
Email

Phone

+61 7 3443 7239
Related websites and profiles
Qualifications
Postdoctoral Cancer Biology, The University of Hong Kong, 2006
PhD Cancer Biology, The University of Hong Kong, 2003
M Phil Cancer Biology, The University of Hong Kong, 2000
BSc Biochemistry, The Hong Kong University of Science and Technology, 1997
Biography
Dr Ling obtained his Bachelor degree in the Department of Biochemistry at The Hong Kong University of Science and Technology. He was awarded his MPhil and PhD degrees at The University of Hong Kong, and, in 2005, received the Outstanding Research Postgraduate Award. He was a postdoctoral research fellow in the Department of Anatomy at The University of Hong Kong, and was promoted to Research Assistant Professor in the same department.
He is currently a Senior Research Fellow in the Institute of Health and Biomedical Science and the Australian Prostate Cancer Research Centre-Queensland where he heads up an ongoing research program that aims to thoroughly investigate the key factors/mechanisms that promote cancer stem cell-mediated prostate cancer bone metastasis, with the ultimate goal of developing effective treatments against this deadly disease. Cancer Stem Cells (CSCs) are now considered to be the missing pieces in the search for better cures for different types of cancer, including prostate cancer.
Dr Ling's lab is one of the world's leading teams studying the anti-cancer effect of natural compounds such as tocotrienol and was the first to discover its potent effect against CSC populations. Currently, with the support of two National Health and Medical Research Council (NHMRC) project grants as Principal investigator, his team is investigating a fundamental research questions in this field: How does the cancer stem cells managed to escape from the primary tumour and disseminated into the secondary tissue such as the bone? Through these projects, the team has identified a number of key signalling pathways that promote the vascular dissemination of prostate cancer cells and the eventual development of bone metastasis. In collaboration with the Eskitis Institute, which owns a natural compound library of over two hundred thousand extracts, Dr Ling's team is currently undertaking an innovative approach of incorporating a novel co-culture model into a high-throughput screening platform for identification of natural compounds which has the potential of targeting cancer stem cells that reside within the tumour-microenvironment.
He has published a total of 71 publications (>1,700 citations; H-index 26). He relocated to Australia in 2009 when he was awarded the QUT Vice Chancellor's Senior Research Fellowship to establish a translational research team at the APCRC-Q. He is currently the CIA on 2 NHMRC project grants and a commercial collaboration with Davos Life Science PL. He is also the Co-PI of a Malaysian Government grant ($2.2M) for a clinical trial. Overall, he has secured more than $3.6M in research funding, not only from national and overseas funding agencies but also from industrial partners.
Research interests
prostate cancer, chromosome instability, hormone refractory, natural food compound, cancer stem cell
Current research projects
Biomarkers
Identify Biomarkers to Discriminate Indolent from Aggressive Prostate Cancer and Mechanisms of Therapeutic Resistance
Top publications
Luk SU, Yap WN, Chiu YT, Lee DTW, Ma S, Lee TKW, Wong YC, Ching YP, Yap YL, Ling MT. Gamma-Tocotrienol as an effective agent in targeting prostate cancer stem cell-like population. International Journal of Cancer. 2011; 128:2182-91.
Ling MT, Tay D, Cheung W, Ellis-Behnke R. Using self-assembled nanomaterials to delay the formation of metastatic cancer cell colonies in vitro. Cell Transplantation. 2011; 20:127-31.
Luk SU, Lee TKW, Lee DTW, Chiu YT, Ma S, Ng IOL, Wong YC, Chan FL and Ling MT. Chemopreventive effect of PSP through targeting of prostate cancer stem cell-like population. PLoS One. 2011; 6:e19804.
Ma S, Chan YP, Kwan PS, Lee TK, Yan M, Tang KH, Ling MT, Vielkind JR, Guan XY, Chan KW. MicroRNA-616 Induces Androgen-Independent Growth of Prostate Cancer Cells by Suppressing Expression of Tissue Factor Pathway Inhibitor TFPI-2. Cancer Res. 2011; 71:583-592.
Chen J, Zhang B, Wong N, Lo AW, To KF, Chan AW, Ng MH, Ho CY, Cheng SH, Lai PB, Yu J, Ng HK, Ling MT, Huang AL, Cai XF, Ko BC. Sirtuin 1 is upregulated in a subset of hepatocellular carcinomas where it is essential for telomere maintenance and tumor cell growth. Cancer Res. 2011; 71:4138-49
More publications are available on
PubMed
Team
Ji Liu

Research Assistant, APCRC-Q
Kaidun Tang, PhD Candidate, APCRC-Q
Alice Wilce, Masters Student, APCRC-Q
Collaborators
Prof Kum Kum Khanna, QIMR
Prof Ron Quinn, Eskitis Institute
Dr Harendra Parekh, UQ
Prof Franky Chan, The Chinese University of Hong Kong
Dr Terence Lee, The University of Hong Kong
Dr Stephanie Ma, The University of Hong Kong
Professional memberships and associations
| | |
| --- | --- |
| Current | Academic Editor, PLoS One |
| Current | Editor, Chinese Journal of Clinicians |
| Current | Member, ASMR |