Katrina Sweeney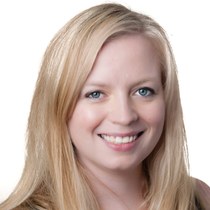 Positions
Postdoctoral Research Fellow, APCRC-Q, Queensland University of Technology
Contact Details
Email

Phone

+61 7 3443 7269
Related websites and profiles
http://staff.qut.edu.au/staff/sweeney3/
http://www.aus-canprostatealliance.org/Members/katrina.sweeney-40qut.edu.au
Qualifications
PhD, Molecular Oncology, Queen Marys University of London, United Kingdom, 2013
MSc (Distinction), Molecular Biology and Pathology of viruses, Imperial College London, United Kingdom, 2006
BSc (Hons) (1st Class), Molecular Cell Biology, University College London, University of London, United Kingdom, 2002
Biography
Dr Sweeney completed her BSc (Hons) in Molecular Cell Biology in 2002 at University College London, UK. After gaining experience in the forensic science and scientific publishing she undertook a MSc in Molecular Biology and Pathology of Viruses at Imperial College London and worked under Professor Paul Farrell to study the role of the Epstein-Barr virus EBNA-2 protein in mediating cell growth and survival. This led to a fascination in virology and cancer-related research. Between 2006 and 2009 Dr Sweeney worked as a Research Assistant at Barts Cancer Institute at Queen Mary, University of London within the Prostate Cancer Gene Therapy group led by Professor Nick Lemoine and Dr Gunnel Halldén. Here she gained valuable experience combining her interest of virology with translational cancer research. In 2009 she commenced a PhD within the same research group and investigated the molecular mechanisms underlying the synergistic interactions between a novel cancer-selective adenovirus targeting the androgen receptor and chemotherapeutic drugs. After completing her PhD in 2013, she joined Imperial College London as a Postdoctoral Research Associate and developed an inducible lentivirus system to knockdown an RNA-binding protein, implicated in the progression of ovarian cancer. Dr Sweeney joined the Australian Prostate Cancer Centre-Queensland (APCRC-Q) at QUT, as a Postdoctoral Research Fellow with Dr Brett Hollier. Her current project involves examining ZEB1-mediated adaptive plasticity of prostate cancer cells in the context of the epithelial-to-mesenchymal transition in response to AR/androgen targeted therapy.
Awards and grants
Awards
| | |
| --- | --- |
| Year |   Title |
| 2013         |   £6000 Salary and Consumable Research Grant for 3 months, Barts Cancer  Institute, Queen Mary University of London |
| 2012 | £1500 Travel Bursary, Queen Mary University of London Postgraduate Research Fund |
| 2010  |  £1000 Travel Bursary, Barts Cancer Institute, Queen Mary University of London |
Research interests
Prostate cancer, androgen signalling, EMT, neuroendocrine transdifferentiation, drug resistance mechanisms
Current research projects
Investigating the role of ZEB1 in metastatic castration resistant prostate cancer. 
Top publications
Evans JC, Malhotra M, Sweeney K, Darcy R, Nelson CC, Hollier BG, O'Driscoll CM. Folate-targeted amphiphilic cyclodextrin nanoparticles incorporating a fusogenic peptide deliver therapeutic siRNA and inhibit the invasive capacity of 3D prostate cancer tumours. Int J Pharm. 532(1):511-518, 2017
Selth LA, Das R, Tonley SL, Coutinho I, Hanson AR, Centenera MM, Stylianou N, Sweeney K, Soekmadji C, Jovanovic L, Nelson CC, Zoubeidi A, Butler LM, Goodall GJ, Hollier BG, Gregory PA, Tilley WD. A ZEB1-miR-375-YAP1 pathway regulates epithelial plasticity in prostate cancer. Oncogene. 36 (1): 24-34, 2016
Sweeney K, Halldén G. Oncolytic adenovirus-mediated therapy for prostate cancer. Oncolytic Virotherapy. 5: 45-57, 2016.
Hopkins TG, Mura M, Al-Ashtal HA, Lahr RM, Abd-Latip N, Sweeney K, Lu H, Weir J, El-Bahrawy M, Steel JH, Ghaem-Maghami S, Aboagye EO, Berman AJ, Blagden SP. The RNA-binding protein LARP1 is a post-transcriptional regulator of survival and tumorigenesis in ovarian cancer. Nucleic Acids Res. 18;44(3):1227-46. 2016
D Oberg, E Yanover, V Adam, K Sweeney, N Lemoine, G Halldén. Improved potency and selectivity of an oncolytic E1ACR2 and E1B19K-deleted adenoviral mutant in prostate and pancreatic cancers. Clinical Cancer Research. 16(2):541-553, 2010.
Leitner S, K Sweeney, D Oberg, D Davies, E Miranda, N Lemoine, G Halldén. Oncolytic Adenoviral Mutants with E1B19K Gene Deletions Enhance Gemcitabine-induced Apoptosis in Pancreatic Carcinoma Cell and Anti-Tumour Efficacy In vivo. Clinical Cancer Research 15(5): 1730-1740, 2009
More publications are available on
PubMed
Professional memberships and associations
| | |
| --- | --- |
| Year | Title, Organisation |
| 2016-Present | American Association of Cancer Research |
| 2014 –Present | Australian-Canadian Prostate Cancer Research Alliance |