Claire Levrier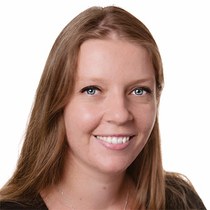 Positions
Postdoctoral Research Fellow, APCRC-Q
Member, IHBI, QUT
Related websites and profiles
Qualifications
PhD, Griffith University, November 2016
Master of Science "Development of  Plant resources", University of Strasbourg, France, 2011
Engineering Degree in Plant and Horticultural Sciences, Agrocampus Ouest, Angers, France, 2010         
Biography
In 2011, Claire Levrier received her Master's degree in Natural Product Chemistry from University of Strasbourg, France. Her research project aimed to study cytotoxic molecules (on glioblastoma) isolated from two plants, which took place at the ICSN/CNRS, France (supervision: Dr Litaudon and Dr Guéritte) and the INSERM U898 (Stem Cells, Development and Cancer) under the supervision of Dr Virolle.
In 2012, Dr Levrier was a visiting scientist at the Eskitis Institute for Drug Discovery, Griffith University, Brisbane, Australia (supervision: Dr Davis). She studied antimalarial alkaloids isolated from an Australian endemic plant.
In 2016, Dr Levrier completed her PhD studies at the Eskitis Institute for Drug Discovery (supervision: Dr Davis) and the APCRC-Q (QUT, TRI, Brisbane), under the supervision of Professor Nelson and Dr Sadowski. During her PhD, she isolated several exciting new bioactive natural products from Australian endemic plants and identified their mechanism of action in prostate cancer cells.
In January 2017, Dr Levrier commenced a Research Fellow position at the APCRC-Q. She is participating in the design, and running a screening of a natural product library toward prostate cancer metabolism, using high content imaging. Dr Levrier is also participating in other drug discovery projects being undertaken at APCRC-Q. 
Awards and grants
Awards
| | |
| --- | --- |
| 2015 | 1st prize for oral presentation, Australian Society for Medical Research (ASMR) Postgraduate Conference |
| 2015 - 2016 | Cancer Therapeutics CRC (CTx) Top Up PhD Scholarship |
| 2015 | 1st prize poster award, Eskitis Student Symposium |
| 2013-2016 | GU International Postgraduate Research Scholarship |
| 2013-2015 | Griffith University Postgraduate Research Scholarship |
Research interests
Natural product chemistry, Botany, Prostate cancer, Cancer biology, Mechanism of action studies.
Current research projects
Claire's PhD studies identified new cytotoxic compounds from Australian endemic plants. She is particularly interested in prostate cancer and is currently studying some of the mechanisms of action of a new compound isolated from a plant that only grows between Brisbane and Sydney, using the LNCaP cell line as a model.
Top publications
More publications are available on
PubMed