Carolina Soekmadji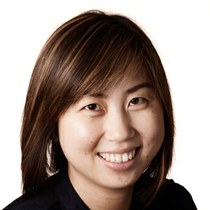 Positions
Postdoctoral Research Fellow, APCRC-Q
Member, IHBI, QUT
Contact Details
Email

Phone

+61 7 3443 7274
Related websites and profiles
Qualifications
PhD, Genetics, The interaction between stoned/stonin and synaptotagmin-1, University of Melbourne 2009
MSc (Applied Life Science), Biochemistry/structural Biology, Kyoto University, 2003
Biography
Dr Carolina Soekmadji started her scientific career when she received the Panasonic Scholarship to study a Master degree in Japan. She graduated from Kyoto University in 2003 with a Master of Science (Applied Life Science) degree, majoring in Protein Structure; studying the effects of side chain interaction on SERPIN loop insertion and thermostabilisation of Ovalbumin. She continued her research experience at the University of Stuttgart in Germany to work on a project to design a DNA microarray to detect bacteria which cause pneumonia sepsis. She then accepted the International Postgraduate Research Scholarship and Melbourne International Reseach Scholarship to study in Australia where she completed her PhD in the Department of Genetics, at the University of Melbourne in 2009; investigating the role of the stoned protein family in exocytosis/endocytosis of synaptic vesicles through their interactions with synaptotagmin-1.
From 2008 to 2009, she held a postdoctoral research position in the School of Biomedical Sciences at the University of Queensland, investigating the role of dynamin: its involvement in regulating the fusion pore dynamic and its role in the scission step during endocytosis of secretory granules in pancreatic acinar cells.
Dr Soekmadji joined the APCRC - Q in 2010 to investigate exosomes as prostate cancer biomarkers and the application of targeted nanoparticles to image prostate cancer. Dr Soekmadji recently received the FY11 Department of Defence, US Army Postdoctoral Training Award for her project: Exosomes Biomarkers: defining prognosis for drug and castrate resistant prostate cancer.
Awards and grants
Awards
| | |
| --- | --- |
| 2014 | Best Poster Presentation, 3rd International Society of Extracellular Vesicles (ISEV) meeting, Netherlands |
| 2012 | FY11 Department of Defense US Army Prostate Cancer Program Postdoctoral Training Award |
| 2011 | First prize for poster presentation at the 1st Australasian Prostate Cancer Conference, Melbourne |
| 2007 | Graduate/Postdoctoral Travel Awards from American Society of Biochemistry and Molecular Biology (ASBMB) |
| 2007 | Melbourne Abroad Travelling Scholarship (MATS) |
| 2004 | International Postgraduate Research Scholarship (IPRS) |
| 2004 | Melbourne International Research Scholarship (MIRS) |
| 2000 | Panasonic Scholarship |
Research interests
biomarkers, drug and castrate resistance, nanoparticles, imaging in prostate cancer
Current research projects
Biomarkers
Identify Biomarkers to Discriminate Indolent from Aggressive Prostate Cancer and Mechanisms of Therapeutic Resistance
MicroRNAs in Prostate Cancer:  potential biomarkers and therapeutic targets
Identification of biomarkers in exosomes to predict patient response to therapy
Therapeutics
development of theranostics for diagnosis/staging and monitoring of treatment efficacy in real time
Use of magnetic or gadolinium based nanoparticles for enhancing MRI imaging of prostate cancer
Top publications
Presentations
| | | |
| --- | --- | --- |
| Feb 2014 | International Society for Extracellular Vesicle (ISEV) Workshop on Extracellular Vesicle Proteomics and Lipidomics | Exosomes influence proliferation of androgen sensitive prostate cancer cells |
More publications are available on
PubMed
Professional memberships and associations
| | |
| --- | --- |
| Current | Australian Society for Medical Research |
| Current | Movember Global Action Plan |