Anja Rockstroh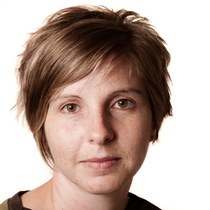 Positions
Postdoctoral Research Fellow, APCRC-Q
Member, IHBI, QUT
Contact Details
Email

Phone

+61 7 3443 7277
Related websites and profiles
Qualifications
Doctor of Science, Human topoisomerase I and genotoxic stress, Friedrich-Schiller University in Jena, Germany, 2007
Diploma in Biochemistry, Friedrich-Schiller University, 2002
Biography
Dr. Rockstroh received her Diploma in Biochemistry from Friedrich-Schiller University Jena, Germany where she went on to obtain a Doctor of Science degree for her work on Human topoisomerase I and genotoxic stress.
As a Research Fellow at Griffith University's Eskitis Institute for Cell and Molecular Therapies, she investigated a potential role of G3BPs in proliferation control and cancer development and progression before leaving to join APCRC-Q as a Research Fellow in early 2010.
Dr. Rockstroh's current research is focussed on the role played by stress-activated proteins, YB-1 and G3BP in androgen independent and chemotherapeutic resistant prostate cancer. YB-1 and G3BP are known to be biomarkers of poor prognosis and are promising candidates to become therapeutic targets, and, since they are multifunctional proteins, their inhibition could affect multiple mechanisms and pathways important for cancer progression.
Investigating the function of YB-1 and G3BPs and their downstream pathways with respect to mechanisms of cancer progression will help to identify novel therapeutic targets for advanced prostate cancer.
Awards and grants
Grants
| | | | |
| --- | --- | --- | --- |
| 2011 - 2013 | Prostate Cancer Foundation of Australia | Identification of RNA species regulated by YB-1 and G3BPs in prostate cancer cells | Nelson C, Kennedy D, Rockstroh A |
Research interests
cellular stress response, RNA binding proteins, cell cycle and proliferation control, apoptosis
Current research projects
Therapeutics
Investigating the role of stress activated RNA binding proteins in prostate cancer progression
Top publications
Rockstroh A, Kleinert A, Kramer M, Grosse F and Søe K. Cellular stress triggers the human topoisomerase I damage response independently of DNA damage in a p53 controlled manner, Oncogene, 2007;26(1):123-31
Søe K, Rockstroh A, Grosse F. Role of Human Topoisomerase I in DNA Repair and Apoptosis, Genome Integrity; Facets and Perspectives; Series: Genome Dynamics & Stability Vol. 1; Lankenau, D.H. (Ed.) 2006, Due: November 7, 2006 – Book chapter Springer-publishing Berlin / Heidelberg, ISBN: 3-540-37528-7
Søe K, Rockstroh A, Schache P and Grosse F. The human topoisomerase I damage response plays a role in apoptosis, DNA Repair (Amst). 2004;3(4):387-93
Collaborators
Dr Derek Kennedy, Chief Investigator, Cancer Biology, Griffith Institute of Drug Discovery