Allison Eckert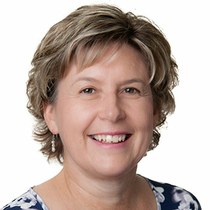 Positions
Queensland Coordinator, Australian Prostate Cancer BioResource, IHBI, QUT
Member APCRC-Q
Contact Details
Email

Phone

+61 7 3176 1891
Related websites and profiles
Biography
Mrs Eckert is the Queensland Coordinator for the Australian Prostate Cancer BioResource (APCB). She liaises with various health professionals, recruiting patients and obtaining their consent and clinical data from various hospitals in Brisbane. Mrs Eckert is responsible for obtaining tissue and blood samples and processing them for transport and storage at QUT and subsequent maintenance of the APCB database. Her role also involves monitoring and maintaining ethics applications to ensure compliance with regulations. She also provides bio-banking expertise to clinical trials within the Multidisciplinary Prostate Cancer Clinical Trials Unit at the Princess Alexandra Hospital.
Mrs Eckert has over 20 year's research experience in laboratories of a diverse nature, including genetics, endocrinology and neuroscience. Her position prior to coming to the APCB in 2010 was with the Queensland Brain Bank as their Coordinator. She brings with her a substantial knowledge of bio-banking particularly within Australia.
Research interests
prostate carcinoma, circulating tumour cells, kallikreins
Current research projects
Facilitation of the collection of patient samples and clinical data from various Hospitals in Brisbane.
Top publications
Dodd PR, Kuo SW, Eckert AL. Regional variations in the pharmacology of GABA-benzodiazepine binding sites in the human alcoholic brain. Alcohol. 2008; 42:313
Dodd PR, Buckley ST, Eckert AL, Foley PF, Innes DJ. Genes and gene expression in the brains of human alcoholics. Cellular and Molecular Mechanisms of Drugs of Abuse and Neurotoxicity: Cocaine, GHB, and Substituted Amphetamines. Ann.NY Acad Sci. (Ali S.F., Fornai F., Eds)  2006; 1074:104-115
Dodd PR, Foley PF, Buckley ST, Eckert AL, Innes DJ. Genes and gene expression in the brain of the alcoholic. J Add Beh. 2004; 06.010
Andersen DL, Eckert AL, Tsai VWW, Burke CJ, Tannenberg AEG, Dodd PR. GABAA receptor sites in the developing human foetus. Dev. Brain Res. 2002; 139:107-119
Professional memberships and associations
International Society of Biological and Environmental Repositories
Australiasian Biospeciment Network Association