Adrian Herington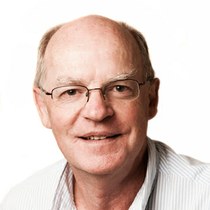 Positions
Associate Director IHBI (TRI), QUT
Contact Details
Email

Phone

+61 7 3443 7365
Related websites and profiles
Qualifications
PhD, Biochemistry, Monash University, Australia 1973
BSc (Hons) Monash University, Australia, 1969
Biography
After completing his PhD in Biochemistry at Monash University, Professor Herington spent two years as a postdoctoral Fellow in the Laboratory of Dr William Daughaday, the "father of the insulin-like growth factors (IGF)". Returning to Australia in 1974, he worked primarily in the growth hormone (GH) and IGF fields at Prince Henry's Hospital Research Centre and the Royal Children's Hospital in Melbourne. During this time, he developed a strong national/international reputation for his contributions to understanding the characterisation, hormonal regulation, and solubilisation/purification of the GH receptor and the circulating soluble binding protein for GH.
Prior to his current role, Prof. Herington held positions as Professor of Biochemistry; Head of School of Life Sciences (2000-2010); and Portfolio Director (Maths, Information & Physical Sciences) at Queensland University of Technology.
The recent focus of his research has been on the role and mechanisms of the action of the GH secretagogue and metabolic regulator, ghrelin, in hormone dependent cancers (prostate, breast and ovarian). Together with Assoc Prof. Lisa Chopin, he has pioneered studies on the expression, characterisation, and mechanism of action of ghrelin in stimulating cell proliferation in these cancer cells. More recent research interests in the hormone-dependent cancer field involve the Eph/Ephrin receptor-ligand system, their regulation by kallikrein proteases, and their therapeutic implications in breast and prostate cancer.
Prof. Herington has a total of 194 research papers/major reviews published/submitted in highly regarded refereed international journals/books.
Awards and grants
Awards
| | |
| --- | --- |
| 2005-2009 | External Examiner, Biotechnology Program, asian Institute for Science, Medicine & Technology, Malaysia |
| 2002 | Alban Gee Award (with L Chopin, P Jeffery, RA Gardiner), Australian Urological Society |
| 1998 | David Curnow Lectureship (Australian Association of Clinical Biochemistry) |
| 1991 | Eli Lilly Guest Lecturer, Lawson Wilkins Pediatric Endocrine Society, New Orleans |
Grants
| | | | |
| --- | --- | --- | --- |
| 2014-2016 | NHMRC | The ghrelin axis as a target for prostate cancer therapy | Chopin L, Herington AC, Chen C, Seim I, Veedu RN |
| 2011-2013 | NHMRC | The function of the natural antisense ghrelin receptor gene (GHSROS) | Chopin L, Herington AC, Colgrave M, Hill M, Jeffery P |
| 2010 | Prostate Cancer Foundation of Australia | Syngene G: Box Chemi XT Unit | Russell P, Clements C, Nelson C, Herington A, Hooper J, Harris J, Stephenson SA, et al |
| 2009-2010 | CCQ | Novel Natural Antisense Ghrelin mRNA Transcripts and their Role in Breast and Prostate Cancer | Chopin L, Herington A, Simpson P, Bennett I |
| 2009 | IHBI Midcareer Researcher | Delivery of Neurotrophic Factors as an adjunct therapy to the growth factor mediated resolution of post spinal cord injury inflammation | Goss B, Herington AC |
| 2009 | Australian Research Council LIEF | Multiphoton microscopy of living animals as a tool for immunology and cell biology studies | Nelson C, Fraser I, Steptoe RJ, Moteith G, Brown M, McMillan N, Thomas R, Saunders N, Herington AC, Hooper J |
| 2007-2008 | CCQ | The opposing roles of a novel preproghrelin isoform and obestatin, a preproghrelin-derived hormone, in prostate cancer | Herington AC, Chopin L |
| 2006-2008 | Queensland Cancer Fund | The Role of Autocrine Ghrelin, a Growth Hormone Releasing Peptide, and a Novel Preproghrelin Variant in Breast Cancer | Chopin L, Herington A, Harris JM |
| 2005-2007 | QCF | Ghrelin Receptor Isoforms in Prostate Cancer Proliferation:  Roles of Heterodimerisation and Signaling Cross-Talk | Chopin L, Herington A |
| 2004-2006 | NHMRC | Structural and functional investigation into the cooperation of IGF and vitronectin-binding receptors in cell migration | Upton Z, Herington A, Leavesley D |
| 2001 | Eli-Lilly Australia | Growth hormone biology in prostate cancer:  the role of growth hormone secretagogues, ghrelin and the growth hormone secretagogue receptor in prostate cancer cell growth | Herington A |
Research interests
ghrelin; hormone-dependent cancers; insulin-like growth factors; kallikrein proteases; eph receptors.
Current research projects
Biomarkers
The potential role of ghrelin gene-derived peptides and antisense genes as biomarkers and therapeutic targets for prostate cancer
Therapeutics
Development of therapeutics for castrate resistant prostate cancer - targeting androgen synthesis in the prostate and the role of insulin
The receptor tyrosine kinase EphB4 and its ligand ephrinB2 interaction and function in prostate cancer
Top publications
Jeffery PL, Murray RE, Yeh AH, McNamara JF, Duncan RP, Stein S, Herington AC & Chopin LK.  Expression and function of the ghrelin axis, including a novel proghrelin isoform, in human breast cancer tumours and cell lines. Endocrine Related Cancer 12: 839-850, 2005
Yeh A, Jeffery PL, Herington AC & Chopin LK.  Ghrelin and a novel preproghrelin isoform are highly expressed in prostate cancer and ghrelin activates mitogen-activated protein kinase in prostate cancer. Clin Cancer Research 11: 8295-8303, 2005
Seim I, Herington AC, Chopin LK. New insights into the molecular complexity of the ghrelin gene locus. Cytokine & Growth Factor Res, 2009; 20:297-304
Kricker JA, Hyde C, Van Lonkhuyzen D, Hollier B, Shooter G, Leavesley D, Herington AC, Upton Z. Mechanistic investigations into interactions between IGF-I and IGFBPs and their impact on facilitating cell migration on vitronectin. Growth Factors 28: 359-369, 2010
Seim I, Josh P, Cunningham P, Herington AC, Chopin LK. Ghrelin axis genes, peptides and receptors: recent findings and future challenges. In: The ghrelin axis in disease (Eds Herington AC, Chopin LK) Special Issue; Mol Cell Endocrinol 340: 3-9  2011CHOPIN LK, WALPOLE C, SEIM I, CUNNINGHAM P, MURRAY R, WHITESIDE E, JOSH P, HERINGTON AC. Ghrelin and cancer. In: The ghrelin axis in disease (Eds Herington AC, Chopin LK) Special Issue; Mol Cell Endocrinol 340: 65-69  2011
SEIM I, WALPOLE C, AMORIM L, JOSH P, HERINGTON AC, CHOPIN LK. The expanding roles of the ghrelin-gene derived peptide obestatin in health and disease. In: The ghrelin axis in disease (Eds Herington AC, Chopin LK) Special Issue; Mol Cell Endocrinol 340: 111-117  2011

LUBIK A, GUNTER J, HENDY S, LOCKE J, ADOMAT H, THOMPSON V, HERINGTON AC, GLEAVE M, POLLAK M, NELSON C. Insulin increases de novo steroidogenesis in prostate cancer cells. Cancer Res 71: 5754-5764  2011
RUTKOWSKI R, MERTENS-WALKER I, LISLE JE, HERINGTON AC, STEPHENSON SA. Evidence for a dual function of EphB4 in tumour promotion and suppression regulated by the absence or presence of the ephrinB2 ligand. Int J Cancer 131: E614-24. doi: 10.1002/ijc.27392. 2012
CHOPIN LK, SEIM I, WALPOLE C, HERINGTON AC. The ghrelin axis – does it have an appetite for cancer progression? Endocrine Rev (in press) July 23, 2012 doi: 10.1210/er.2011-1007, 2012
Professional memberships and associations
| | |
| --- | --- |
| Current | Endocrine Society of Australia |
| Current | Australian Society for Biochemistry & Molecular Biology |
| Current | Australian Society for Medical Research |
| Current | Endocrine Society (USA) |
| Until 2009 | The Biochemical Society (UK) |
| Current | International Growth Hormone/IGF Research Society |
| Current | Prostate Cancer Collaboration Research Alliance (PCCRA) |