Lisa Philp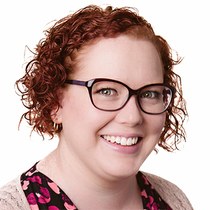 Positions
Postdoctoral Research Fellow (Cancer Metabolism), APCRC-Q
Member IHBI, QUT
Contact Details
Email

Phone

+61 7 3443 7283
Related websites and profiles
Qualifications
PhD, Medicine, University of Adelaide, South Australia, 2011
BSc, Hons (First Class), Physiology, University of Adelaide, South Australia, 2006
BSc Biomedical Science, University of Adelaide, South Australia, 2005
Biography
During her studies, Dr Philp's research had a strong metabolic, endocrine and nutrition focus. She completed her Honours degree under the supervision of Prof Caroline McMillen in the Early Origins of Adult Disease Laboratory, investigating the effect of maternal diet on the in utero and postnatal metabolic phenotype of offspring.
Subsequently she received an Australia Postgraduate Award and completed a PhD in Medicine supervised by Prof Gary Wittert, a leading endocrinologist and researcher with strong interests in obesity and men's health.
During her PhD, Dr Philp examined the differential effects of saturated and omega-3 dietary fats on obesity and body composition in male and female mice, with keen focus on exploring diet- and gender-specific changes to mediators of lipid and glucose metabolism in two key metabolic organs, the liver and skeletal muscle.
Due to her keen interest in another critical aspect of men's health, namely prostate cancer, Dr Philp joined the Adelaide Prostate Cancer Research Centre at the Dame Roma Mitchell Cancer Research Laboratories. Here she worked as a postdoctoral research fellow under the tutelage of A/Prof Lisa Butler and Prof Wayne Tilley.
In her three years at DRMCRL, she was instrumental in generating a novel patient progression cohort based on Gleason grade and a series of tissue microarrays that she used as a tool to investigate specific protein changes occurring in the initiation and disease progression of prostate cancer. She was also involved in optimising and applying automated Definiens Developer and Tissue Studio analysis software to the immunohistochemistry quantification workflow at DRMCRL.
An outstanding achievement was Dr Philp's role in leading a small research team in characterising the phenotype of a novel mouse model of altered androgen action, small glutamine-rich tetratricopeptide repeat-containing protein alpha knockout mice.
In October 2014, Dr Philp joined the APCRC-Q, to further her research interests in prostate cancer and metabolism, by investigating the underlying endocrine and metabolic changes associated with advanced prostate cancer under the guidance of her mentors Prof Colleen Nelson and Dr Jennifer Gunter.
Awards and grants
| | |
| --- | --- |
| 2014 | University of Adelaide Discipline of Medicine Staff Travel Award |
| 2012 | Australian Society for Medical Research Annual Scientific Meeting Best Poster    Award (Early Career Researcher) |
| 2010 | Australian and New Zealand Obesity Society Student Travel Award |
| 2010 | University of Adelaide Faculty of Health Sciences Postgraduate Travel Fellowship |
| 2009 | Australian and New Zealand Obesity Society Student Travel Award |
| 2008 | Australian and New Zealand Obesity Society Student Travel Award |
| 2007-10  |   Australian Postgraduate Award, PhD (Medicine) University of Adelaide |
| 2006 | University of Adelaide School of Molecular and Biomedical Science Honours Research Scholarship |
| 2005-6 | Child Health Research Institute Summer Scholarship |
| 2004-5 | University of Adelaide School of Molecular and Biomedical Science Summer Research Scholarship |
Research interests
Prostate cancer, metabolism, metabolic syndrome, physiology
Current research projects
Understanding endocrine-related adaptive responses stemming from the progression of prostate cancer to androgen-independence
Top publications
Philp LK, Butler MS, Hickey TE, Butler LM, Tilley WD, Day TK. SGTA: a new player in the molecular co-chaperone game. Hormones and Cancer. 2013; 4(6):343-357.
Kentish S, Li H, Philp LK, O'Donnell TA, Isaacs NJ, Young RL, Wittert GA, Blackshaw LA, Page AJ. Diet-induced adaptation of vagal afferent function. Journal of Physiology. 2012; 590(Pt 1):209-221. 
Philp LK, Muhlhausler BS, Janovska A, Wittert GA, Duffield J, McMillen IC. Maternal overnutrition suppresses the phosphorylation of 5'-AMP-activated protein kinase in liver, but not skeletal muscle, in the fetal and neonatal sheep. American Journal of Physiology - Regulatory Integrative and Comparative Physiology. 2008; 295(6):R1982-1990. 
Philp LK, Day TK, Butler MS, Jindal S, Butler LM, Tilley WD. Full, but Not Partial, Sgta Ablation Confers Subfertility and Limits Offspring Viability and Growth in Mice. Endocrine Reviews. 2014; 35(3): Suppl SUN0420.
Philp LK, Janovska A, Mayrhofer G, Wittert GA. Omega-3 Enrichment of a High Saturated Fat Diet Ameliorates Intramyocellular Fat Accumulation Through Pathways that Increase Fatty Acid Oxidation and Limit Fat Storage. Obesity Reviews. 2010; 11 (Suppl 1):160.
More publications are available on
PubMed
Professional memberships and associations
| | |
| --- | --- |
| 2014-present | The Endocrine Society |
| 2014-present | Endocrine Society of Australia |
| 2011-present    | Australian Society of Medical Research |
| 2007-11 | Australian and New Zealand Obesity Society |
| 2006 | Perinatal Society of Australia and New Zealand |
| 2003-present | Golden Key International Honour Society |